to our site for Air Crashes and Miracle Landings and Christopher Bartlett's blog.
Because the book has so much information, the printed version has a small font to avoid it becoming too expensive and heavy.
Of course, the Kindle version enables the reader to choose the size of the font.
"AMAZON MATCHBOOK" (US only)
In the US, readers can have the best of both worlds as purchasers of the printed version (on Amazon.com) can buy the Kindle version for only $1.99!
You can give the printed version as a present and keep the Kindle version with all your family able to read it on their various devices–Kindle Reader, PC desktop, iPad, and phone.
DC-10 engine falls off and left wing stalls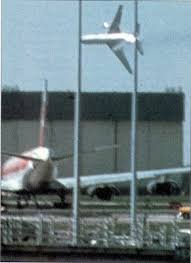 JL123–Worst-ever single-aircraft crash–more could have survived had they not been assumed dead.
"The best account of the tragedy."– Author of Air Crashes and Miracle Landings, was in Japan at the time.